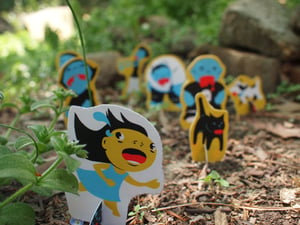 $

9.98
Zombie standees arrive in a pack of thick cards – each with it's own zombie and stand to cut out, play with and display.
Each set of cards includes six zombies, including one zombie cat and one zombie dog as well as one running girl who is not (yet) a zombie.
The standees look great terrorizing a toy shelf or hanging around a window ledge or work desk.
View more images here: http://idleafternoon.blogspot.com/